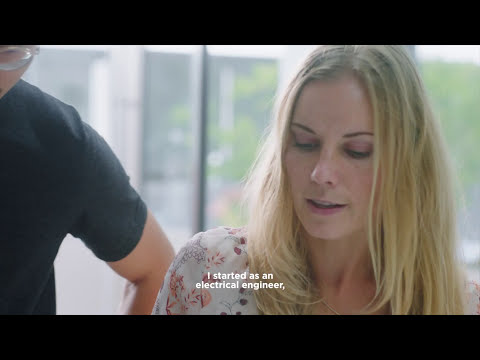 Day 1-Egle
View More
Research & Development
What does it take to come up with some of the world's most well-known brands? Well, a whole lot of science, to start. Some of the best researchers in the world go to work making the products just right for the billions of consumers who use names like Pampers, Tide, Pantene and Gillette every day. We're talking cutting-edge technology, "hands-on" labs and pilot plants, 41,000+ active patents and a team full of inventors. From researchers to scientists and more, we're looking to hire some serious talent for our R&D team. Browse our open positions and find a role that fits your educational background and skill set. 
Research & Development Roles
Technically educated people join our R&D function as ASSOCIATE RESEARCHER or RESEARCHER
They design and perform the experimental work of day-to-day applied research and product development, they generate and analyze data. Their work is typically "hands on" in a chemical or technical lab or pilot plant, at a clinical site or with consumers.
Who are we looking for?
Applicants with background in the field of technology and natural science with demonstrated laboratory and research and development experience such as Chemical or Physical Laboratory Assistants (also CTA, PTA, BTA and alike), Mechanical / Electrical / Mechatronic Assistants or "staatlich geprüfte/r Techniker/in" in chemical, mechanical or electronic disciplines.
Engineering or Natural Science Graduates and PhDs join our R&D function as ASSOCIATE SCIENTIST or SCIENTIST
They use their fundamental research skills to lead the innovation process. They apply scientific principles to solve significant technical problems and to deliver breakthrough ideas, products, processes, raw materials, and packaging technologies that delight consumers.
Who are we looking for?
Graduates with a four year (or more) degree, typically Master or PhD in various Engineering and STEM disciplines, such as Physics, Chemistry, Material Science, Mathematics, Life Sciences or Electrical/Electronic, Mechanical, Chemical, Materials or Biomedical Engineering and other.
Internship & Thesis in R&D
We have many exciting internship and thesis opportunities for students throughout the year. Candidates will learn on real business relevant research projects using their skills across all above mentioned technical and scientific disciplines.
Please CLICK HERE to apply!
PhD Seminar
Would you like to learn more about Research & Development in a competitive and innovative fast-moving consumer goods business in one of the most successful companies in the world?  Procter & Gamble's R&D PhD Seminar is designed to give Ph.D. students the opportunity to see what a typical day of a Scientist or Engineer in R&D looks like and will give you some insights into the daily challenges of the business and career opportunities within R&D. You will experience the innovative world of our R&D organisation and practise the skills needed to be successful. You will do this via a series of exercises and case studies working closely with other international PhD students and trainers from P&G. You will visit one of our European Innovation Centers and have ample opportunity to meet and talk with our scientists and engineers about their jobs and responsibilities.
Please watch the below video to get some impression from previous participants.
Click Here to apply for the next seminar (available from September to January, in respect to our application deadlines).
Career Paths in R&D
R&D's Technical Career System (TCS)
In R&D, we have two entry levels: "Associate Researcher "and "Associate Scientist/Scientist". From day one, you'll work and grow alongside highly talented people, face new and exciting challenges, and touch and improve the lives of the world's consumers. Then, as you grow and develop your capabilities, you will have the opportunity to take on more responsibility. The Technical Career System recognizes and advances employees based on technical mastery, leadership, and sustained contributions.
Flexible Career Path
Our Technical Career System also enables employees to match their skills and interests to the right roles. In R&D there are two career tracks; Research Specialist Track and Scientist Track.  The Research Specialist track is critical to the success of P&G by enabling our innovation to consumers.  Within the Scientist Track there are two paths to pursue.  There is a Technologist path, for those highly technical individuals who aspire to a career of scientific excellence and innovating discontinuous solutions.  There is also a Management path for those who aspire to a career of leading and planning the research process by managing projects, personnel, and budgets. Don't worry, you don't need to decide which path you want to pursue right away. We know your interests may change as you grow and develop. The choice of what path to pursue is made at the Senior Scientist level.